There is enough campaigning and propaganda elsewhere, for me to feel I can offer anything valuable in support of or cynical opposition towards, and so, I will continue to avoid the rapids of social media and the billion trillion dollar funded encouragement to a specific mindset, and offer what has long been found inspiring and of resonance to my own essence and recently meant, some form of connection to the bounce of my spirit and howl of my soul…
Why enter the discourse defined by the elite? I am not always opposed to the 'facts' presented, but always interested in the money and motivation behind offering a mega platform for mass dissemination of these 'facts'…When I can happily remain in the realm of independent artists whose flow and the beats they find to bounce upon, come verbatim from their essence, for good or ill, no awkward bowing to play the tune of the money, just ART>>>
I am astounded by the apparent reverence I keep finding for RTJ, who have made, from the 20-30 tracks I have listened to, maybe 2-3 wicked offerings. I saw El-P in Brighton, when he had a mangled leg and performed on crutches. ALL of his show back then was rabid and raw. The RTJ routine I have come across of late, seems hideous eager for mainstream applause, an enterprise of vanity…So many who I have loved as independent artists have lost their purity in what they feel they have to do to find their pockets filled with gold. I will keep cringing at them, stopping myself raving at brotherly chums who find something in their mainstream routine in which I find nowt but playing ugly to the crowd…and maintain my longstanding path for unearthing the true gems in the mega rough, which feel to my heart and are known instantly to my mind as honest as the forest>>>
The main voice of this beautiful, rarely heard track, is Cise Star. A man who may be aware of his talent, yet any value he finds in this just spurs him on to keep creating, keep expressing, like a wave traveling thousands of miles reaching ever higher to the moon in full bloom and has never sold it out to become something so different from his beautiful poetry of ruggedness, that it seems manufactured and awful…like RTJ.
RTJ make sales. The rare and precious like Cise Star, make ART>
He is a criminally unheard hero…its a rare and precious thing to find any emcee ever meaning every word they say. As Cise STar emerges as from a history I never knew until recently, and his artistry resonates so deeply, it inspires, it makes me feel less alone, as much as confirms I am on the Right path whenever following my weasel zeal…Which leads seamlessly onto Sage and Bob Dolan>>>
'a broken system with an open wound that will never heal'…
I move on from Sage at his most powerful, to The Grouch, another unheard hero…
'I aint right, but I aint left'…I relate to this hugely. As find myself cringing when anyone presents themselves with spastic pride as a 'lefty'. I wonder why they feel the need to do so. Is it tell me they are morally good? I like to find out whether someone is good or bad by knowing them, not them telling me how good they are.
We are living in times impossible to tell who anyone really is, as the majority are speaking in lemming gobbledegook hyper aggressive hissing masquerading as on the side of the good folk, and to go anywhere beyond the prescribed narrative is wrong, its enough, before anymore of my essence has been revealed – which would be considered far more appalling as I am writing my own script, of the moment, might be different to an hour back, a day back, its beastly, though logical of my NOW – for me to go off fucking piste. I could mention Obama as a murderous hired servant pigfucker who supported ISIS and destroyed Libya and imprisoned more whistleblower do gooders than all previous presidents combined…something simple like that, and I am immediately slandered as a fascist.
I can mention my time in Russia, and how I find Putin amusing for his singsong routine…
then mention how the US and UK and France were apparently bombing ISIS, who they found so hard to find in their photographed by The Guardian convoys in the open desert>>>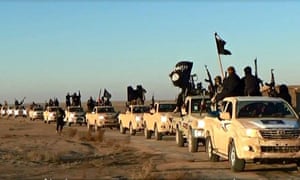 I could mention that ISIS expanded their territory owned in line with US plans to create a Salafist state…and finally, Russia came into the scene and meant a little more when attacking ISIS>>>
And abruptly we saw no more slick produced videos of ISIS beheadings…
Its that simple! Its as if I just say Hey You! and people find me a fascist.
I am constantly dealing with people who take the mass disseminated words of the billionaire war profiteers as FACT. Who have long lost any need for a semblance of evidence to support their stance of dofuckery.
best to focus on such wicked fairytale pixies who in spite of this horrorshow, still persist…
I prefer the full moon, finding a bat crossing my line of communion when I glare at the gorgeous luminescence, and find in my shadows, a wail and roar and howl for the dark side of the Moon…for Lillith, to come find me. She was cast out of Eden, for saying to Adam, no thanks, then fuck you, and her wrath is found in MEdea…These are women as a force of Nature to rival any GOd. Lesser known, like the Erinyes, who can also be found on Earth still, and maybe my SPiritual Pete brother is Right when he finds me in the street and we get chatting, and he tells me 'Evil spirits can inhabit the vulnerable, we need to be strong…' and I am accomodating his Christocentric offering, as I like his heart and he is one of the most honest men I have ever known…but responding with…'well..that may be so…but what of Luciferianism??? ANd you have your christ discourse, but do you ever ponder that the Good/Bad duality, may be more realistically, Brutal sometimes good in flashes when possible/brutal evil…why this white as a doves wing or black as the evil raven????'…
Yet I am offering more than devils advocate when I engage this man, who I wish I could call a brother, but we have too long become estranged…for I cant stand anyone telling me of their God and then confirming their belief by my interest of any sense of the divine found in the stars and moon and tides and howls of wild wolves…No man or woman has any authority over me when it comes to what cannot be touched, even felt by anyone but themselves, so play with your runestones, roll your dice, consult the planets, and if it works for you, I am happy you have found something…but if your findings are somehow dependent on anyone else accepting the same, then you have found nothing but bigotry and insecurity…
Why not embrace the good and evil we all have within? Focus them where they can no harm, try to avoid unnecessary pain? Avoid anything which makes us try to seem like butterflies, for we are not. We are where we are by being vicious, smart, spiteful, beasts…Not butterflies.