Is Conte's 3-5-2 right for Italy???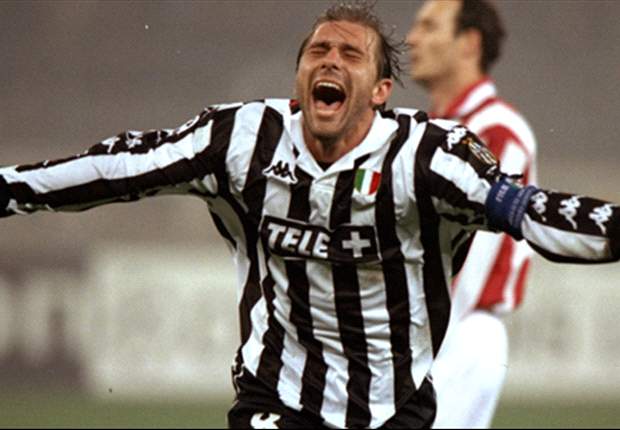 I remember Conte as a player. A heartbeat of the side, who would give his all for every second of every match. He was not just determined, he was a berserker, who truly seemed to live and die by the shared cause of our success and failure. Never the most technically gifted, his game was about heart and industry. He knew what it meant to be a juventino and his emotion was infectious and demanding.
We were in dire straits when he rejoined the club albeit as manager in 2011. He came home, was hugely helped by the outstanding work of Beppe Marotta and Fabio Paratici in bringing to the club the vast majority of the core of our subsequent success. Pirlo, Bonucci, Barzagli, Lichsteiner, Pogba, Vidal, Tevez, Llorente and Ogbonna were the work of the dynamic duo, not Conte.
I enjoyed his tenure. Yet found bother with his behaviour towards the end. It was very disrespectful to the club to suggest that they were not equipped presently nor had the potential to challenge for honours at the top table in Europe. It was also extremely unprofessional to quit the job two days into pre-season training. Similar lack of class was found in his comments a few weeks back when he declared that 'his juve' would be winning the league by 20 points, not just 14. All of which shows a rather wretched egoism. Yet it is that egoism which makes him a great man manager. And also a dangerous one.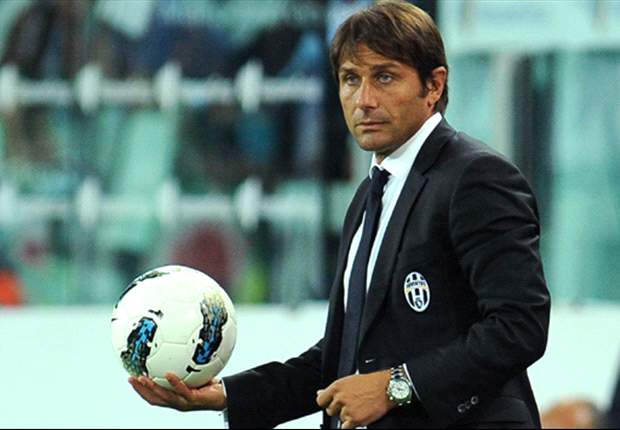 Under Conte, we played as if he was the heart and soul of the side and we would follow his lead with every step. He was there with the players in every tackle, every shot, every second of pitch-side action. Conte's man management talents are his finest asset. He can make a team, imbue in that team wonderful spirit. Yet that can also be a weakness. Whereas under Conte, he was our leader, Allegri has slowly altered the psychology of the side to encourage the players to be leaders. A transition has clearly transpired from formerly regimented movement and roles to a loosening of the shackles and opportunity for players to express themselves on the field more freely. We are a better side now. Rather than a patriarch we have a team developing its own identity, with leadership shared between players, not looked to on the sidelines.
Allegri deserves more credit than he receives. He is more a guiding force than a despot. Conte preaches 'Believe in ME and we will prosper' whilst his successor calmly suggests 'Believe in yourselves and we will prosper'.
Moving onto La Nazionale…As Allegri was the most obvious choice at the commencement of his employment at Juve, Conte was the obvious choice for Italy. Circumstances thrust them into their present roles, not well planned design. The Juve boss has built on the success of Conte. Whereas Conte has inherited a side in need of renovation. The results thus far have been contrasting.
Performances for La Nazionale have been as inconsistent as Conte's selection policy. Some of which is down to injuries to key players, some of which is due to the same tactical rigidness which bothered me when he was at the Juve helm. The ultra successful (domestically speaking) 3-5-2 formation has been transplanted to the national side and Il Mister is attempting to find the best players for that system.
The results have been less than encouraging. The more demoralising-
2-1 Azerbaijan
0-1 away to Malta
1-1 Croatia
2-2 Away to Bulgaria
A team of Italy's stature and talent, even in this period of regeneration, should not be struggling to beat the likes of Azerbaijan (FIFA ranking 139) and Malta (FIFA ranking 145). Nor should we be suffering against the current Bulgaria outfit.
Qualification remains close to guaranteed for to finish second will be enough to head to the finals. Yet if we wish to find momentum, confidence and qualify as group winners the away fixture in Croatia becomes of increasingly heavy importance.
The major problem appears in attack, where we lack a cutting edge. Of the three top rated players in Serie A on whoscored.com only three are italian, and only one can be considered any part of the offensive structure of the side. Which is 35 year old Andrea Pirlo.
Recently debuting for La Nazionale is Argie-Italian Vazquez, whose form for Palermo has been brilliant this term. The quicker he is embedded in Conte's side, the better. For he has the mobility, invention and flair to link the midfield and attack beautifully and potently. Candreva is another quality creator in the final third and must also be further entrenched into the first XI of the national side.
The problem with both players is that their fine form for club has been found in different positions and associated duties than seems available for them in Conte's rigid 3-5-2. Vazquez operates as a centrally channeled attacking midfielder or support striker. Candreva is deployed for Lazio as a wide forward. Neither role fits naturally into Conte's formation.
Up top, Simone Zaza is performing well enough in a Sassuolo side which looks well placed to consolidate their top flight status, yet the striker is hardly setting the field ablaze with goals. His preferred partner, Ciro Immobile has endured a torrid first season in Germany, yet retains Conte's favour. Backing them up are Pelle, who has found terrible misfortune in front of goal in the premiership since the turn of the year and Sampdoria revelation Eder.
I fear that Conte is too headstrong to realise that the 3-5-2 does not play to the strengths of the players available. His tactical inflexibility is rearing its ugly head once again. Our obvious issue is scoring goals, so the focus should be on finding a formation which improves our attacking thrust whilst retaining defensive solidity. A 4-3-3 or 4-3-2-1 seems a better fit.
The manager's outstanding man management abilities and potential to create a wonderful team spirit may prove perfect for the structure of tournament finals. He can knit the team together in spirit, of this I have no doubt, but whether he can get the very best out of the players tactically, remains a major doubt.